Lawrenceville Roofers Residential and Commercial Roofing Contractors of Georgia
Residential Roof Replacement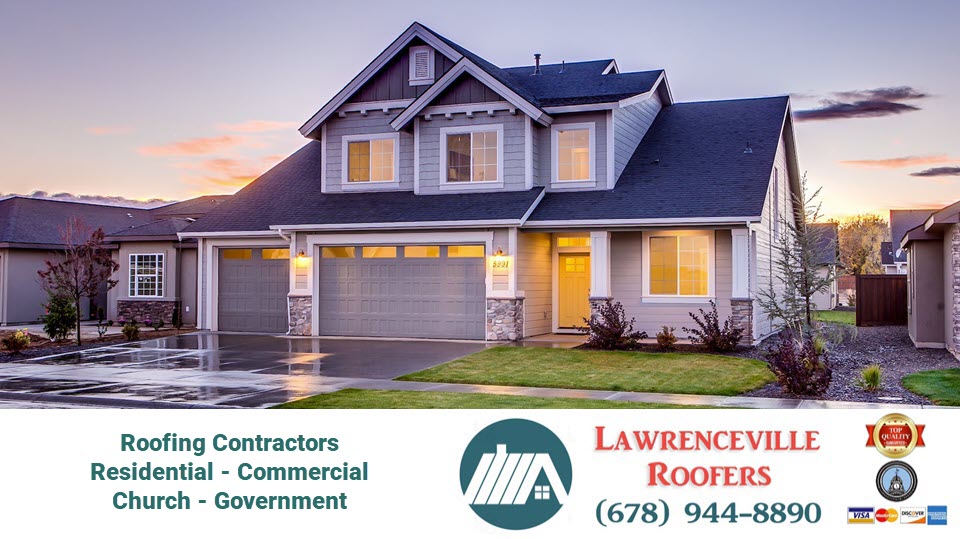 Same Day Free Estimates In Most Cases
We are here for all your residential and commercial roofing needs.
We depend on our reputation. We want happy, satisfied customers. We do everything in our power to get a beautiful roof on your house at the best price.
Now, about that roof of yours...
Statistically, a roof will last anywhere from 15 to 30 years, depending on the type of material used. However, if a roof is not properly maintained, it can begin to deteriorate much sooner. If you notice any signs of damage, such as missing shingles, then call right away for roof repairs. You could have hidden leaks, especially if you have Asphalt shingles. Our customers trust us on project after project. They trust our workers, our price, our safety record, and our workmanship.
Residential roofers provide a great service for the homeowner by ensuring the structural integrity of their home. We are responsible for the installation, repair, and maintenance of roofs, which are crucial for protecting the home from the elements. We are fully knowledgeable about the various materials available, from asphalt shingles to artificial tile.
A recent study found that the majority of homeowners prefer asphalt shingles due to their affordability and ease of installation. However, there are other materials that can be used, such as metal, wood, and even concrete. Metal roofs are becoming increasingly popular due to their durability and great looks. Metal roofs and metal shingles can provide a new level of energy savings because of built in insulation.
Maintenance and repairs can extend the life of a metal roof, making it a great choice for those who want to invest in a roof that will last for many years. Metal roofs are available in a variety of colors, styles, and materials, so there is something to suit every homeowner's fancy.
Commercial Roof Installation or Repairs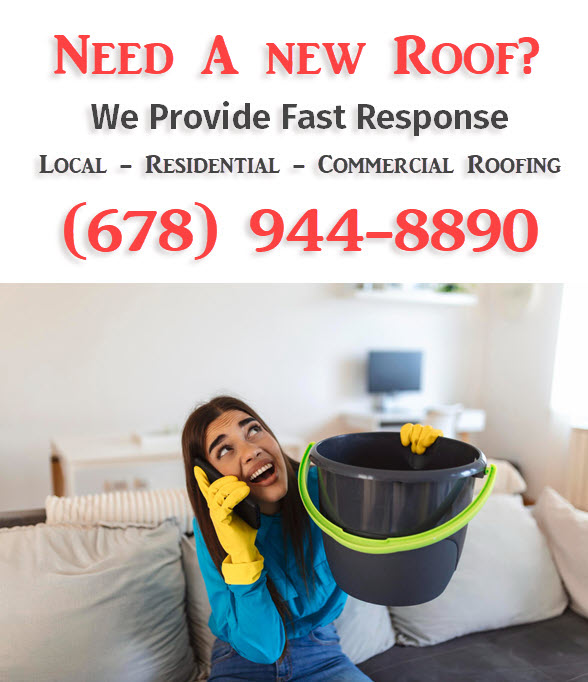 In the last 10 years, our commercial roofing business has grown exponentially. Lawrenceville Roofers has become a trusted name in the industry, known for our quality workmanship, competitive pricing, and commitment to safety. Our workers are highly trained and experienced, and we take pride in the work we do every day. Energy saving roof solutions are a must these days.
As energy efficiency becomes more and more primary in modern commercial structures, the range of roofing products to serve that niche has expanded as well. Our experience in this area is next to none.
The most popular commercial roofing type is single-ply membrane roofing, which accounts for approximately 40% of all commercial roofing installations. Metal roofing is the second most popular type, accounting for approximately 25% of all commercial roofing installations.
Built-up roofing (BUR) is the third most popular type of commercial roofing, accounting for approximately 20% of all commercial installations. Modified bitumen roofing is the fourth most popular type of commercial roofing, about 10% of all commercial roofing installations.
Spray foam roofing is the fifth most popular type of commercial roofing, coming in at around 5% of commercial roofs. Green roofing is a type of commercial roofing that is designed to be environmentally friendly and can help reduce energy costs.
Standing seam metal roofing is a type of metal roofing that is composed of long, interlocking panels that are installed vertically.
The average lifespan of a single-ply membrane roof is 15-30 years, depending on the type of membrane and the climate. The lifespand of this type roof will also vary if the roof is being walked on. Roofs that are used as work or public areas can have a much shorter lifespan in this situation. If the roof will be public, some kind of over protection should be used. This can be anything from a sophisticated prefabricated system, to a series of boards or other simple walking surfaces.
Metal Roofing
Metal roofing is gaining in popularity fast. It is incredibly durable and comes in endless colors. It does have a higher initial cost than asphalt shingle roofing, which is the most common. So you need to decide based on home costs in the area, and how long you will be staying in the home. If you are building or remodeling your forever home, you should really consider this choice. If it is installed properly, this could be the last roof you every have to buy.
Roof Replacement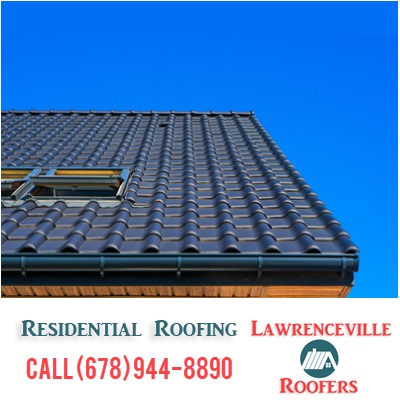 We are the one roofing contractor you can count on for all of your roofing needs. Our team of experienced professionals is dedicated to providing you with the highest quality service and craftsmanship. We specialize in residential and commercial roofing services, including roof replacement, repair, and maintenance. We understand the importance of having a reliable roof for your home or business, and we strive to provide the highest quality services to ensure that your roof is safe and secure. Our experienced team of roofers have extensive knowledge in all aspects of roofing.
Roof replacement should be considered after a thorough inspection of the existing roof. This inspection should include an assessment of the condition of the roofing material, the presence of any damage or wear, and any other factors that may be influencing the roof's performance. If any of these factors are present, it may time.
If you have repeated repair attempts that didn't work, that is another sign that you need a whole new roof.
New Construction Roofing
According to the highest industry standards, Lawrenceville Roofers is highly trained and certified in all aspects of new construction roofing. We specialize in all types of roofing, from flat roofs to pitched roofs, and can provide a variety of materials to suit any budget. Metal roofing has become a new favorite for new homes. It stands up to anything and lasts for years and years.
Emergency Roof Repairs
Got storm damage or wind damage? No job is too big for us. High winds can lift shingles, allowing water into the area underneath the shingle. This is turn can create a leak. Over time, a mold condition can develop, a process causing faster erosion of the shingles.
Hail damage is another common problem for roofing systems. Depending on the age of the shingles, gutters, and location, this type of damage can mean multiple leaks. Our staff takes pride in getting your property back to its proper level of integrity.
Types of Roofing Materials
There are various grades of asphalt roofing shingles, just like there are for every other type of roofing material. They will cost more, in general, the higher the grade. However, it can be less expensive to pay now rather than later. How durable are asphalt shingles for roofing? Class IV is regarded as being resilient enough to endure hail. Asphalt roofing shingles now come in a variety of colors, so forget about boring.
Lawrenceville Roofers are known for our excellent roofing installation and repair work. We exclusively utilize high-quality items from reliable manufacturers of roofing materials. We are here for you. From conventional 3 tab shingles to architectural shingles, laminated architectural shingles, designer shingles, or luxury shingles, we can easily get you a great price without sacrificing effectiveness.
Whether it's fiberglass composition shingles, lifetime low-slope or steep slope applications, tile roofing, lifetime metal roofing, cedar shake, certified low-slope PVC or TPO roofing, torch-down modified or cold process roofing, we install everything.
Apartments and Churches Roof Replacement
Apartment roofs have to be replaced more often than other types of roofs due to the fact that they are exposed to more extreme weather conditions and are often subject to more wear and tear. This is especially true for churches, which often have high pitch (steep) or specialty roofs.
Lawrenceville Roofers Mobile Home Roof Repair
Mobile home roofs are a unique type of roof that require special care and attention. Unlike traditional roofs, mobile home roofs are usually constructed from lightweight materials and are designed to be easily transported from one location to another. As such, they are more prone to damage from environmental factors like sun, rain, and wind that they endure daily.
When you need help right away because of roof damage, give us a call. Our highly trained employees take pride in our customer service. We will come out ASAP and give you a detailed inspection. Then we will give you a quote that is firm and includes everything...materials and labor costs. We show you the details of your options and let you decide. We think you will see the great value we provide. It's your house. The problems of our clients, we treat as our own.
When money is tight, we consider it our honor to take care of you and your family.
Cost of Roof Repair or Replacement
First ask yourself, "What will it cost NOT to repair my roof?" 'Everything', is the answer. Your home can be literally destroyed by water damage. Roof repairs are so varied that it's not possible to give a quote without inspecting the roof. It could be very simple fix, all the way up to a whole new roof. Since our estimates are free, you have nothing to lose by giving us a call at (678) 944-8890.
Roof Repair Process
The first step is to inspect the roof for any signs of damage or wear. Look for missing, cracked, or broken shingles, as well as any discoloration or water stains. Pay special attention to the edges of the roof, as this is where most damage occurs. Make sure to check the gutters and downspouts for any debris or blockages. If the roof has been leaking for a long time, the wood underlayment may have rotted and will need to be replaced.
Roof Repair Materials
Materials for roof repair can vary depending on the type of roof you have and the extent of the damage. For example, if you have an asphalt roof, you may need to replace shingles, underlayment, and flashing. If you have a metal roof, you may need to replace the panels, screws, and sealant.
Types of Roofs
There are several very different types of roofs. Each type of roof has its own unique benefits and drawbacks, and it is important to consider all of these when deciding which type of roof is best for your home. For example, asphalt shingles are one of the most popular and affordable types of roofing materials available. Asphalt shingles are a great option for homeowners who are looking for a reliable and cost-effective roofing solution. Asphalt shingles come in a variety of styles and colors, so you can easily find a match to any home colors scheme.
Metal roofs are becoming increasingly popular due to their durability and cost-effectiveness. They come in a variety of materials, including aluminum, copper, and steel, and are available in a wide range of colors and finishes. Whether you're looking for a traditional look, or a fancy, sleek, modern style, it's available.
Roof Repair
Roofing repair is an important part of home maintenance and upkeep. Whether you're dealing with a minor issue, such as a few missing shingles, or a major issue, such as a leaky roof, it's important to address the issue as soon as possible.
Roof repair should be done by a qualified roofing company, and not by a weekend warrior. Accidents can happen, and you have to ask yourself if the cost of an injury is worth the price of a repair by roofing contractors that do roof installation as a business.
We provide a Free Estimate, insurance, and a warranty. We can give you the information you need to answer all your questions and decide if you want the roofer to do it, or the 'helpful' neighbor.
Roof Maintenance Tips From Lawrenceville Roofers
1. Do a visual inspection of your roof every few months to see if there is anything noticeable. Do a close-up inspection of your roof yearly, or have a qualified roofer come and do it for you.
2. This is especially important after a major storm. Make sure to check for any loose or missing shingles, as well as any signs of water damage. Look for any signs of mold or mildew, which can be indicative of a leak.
3. Check for any discoloration on the walls, floors, and ceilings, as this can be a sign of water damage. Look for any peeling or bubbling paint, as this can be a sign of water damage. If you notice any musty smells in the house, which could be from water entering into the walls from a roof leak.
5 Important Factors To Consider When Choosing A Roofing Company or Contractor
In order to ensure that your residential, commercial, or emergency roof repair needs are taken care of properly and efficiently, it is important to take the time to find a reliable contractor who is experienced in all types of roofs and repairs. Here are five important factors to consider when choosing a roofer:
Experience:
It is important to find a contractor who has experience in all types of residential and commercial roofs and repairs. Would you rather go to an eye surgeon on their first day on the job? Or do you want the one who has done it thousands of times. Experience helps when those unexpected problems pop up, big or small.
Reputation:
Look for a contractor who has a good reputation for quality work and customer satisfaction.There are many fly by night operators out there. Roofing is one of the areas with the most scams. Especially after storms when there is a lot damage, and not enough roofers to go around. We always have enough.
Insurance:
Make sure that the contractor has liability insurance and workers' compensation insurance. Make sure it is for enough to actually cover the expenses of a problem. Maybe check their accident record and see if they run a safe operation.
Licensing:
Ensure that the contractor has all required licenses and permits.This depends a lot on the area you live in. The company should know the local laws and regulations without having to go look for them. If they know the area, then they know the laws and the officials in charge of enforcement.
Guarantees:
Look for a contractor who offers guarantees on their workmanship.Roof shingles come with their own warranties so that isn't a problem. The problem comes when the shingles aren't installed properly. If leaks develop because of shoddy installation, then it isn't the fault of the shingle maker. It's the fault of the installer.